The Year of Pierre Off to Slow Start! - 1/05/08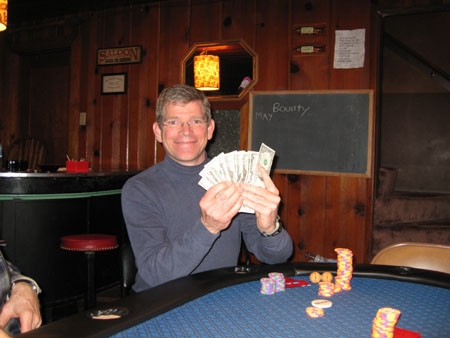 Nineteen players turned out for the first game of the 2008 Little League World Series of Poker and many of them were there to witness the beginning of the year of Pierre! Unfortunately, we didn't get to witness much because Pierre was sidelined by bad weather, spotty television reception, refrigerator light bulb burn out, or maybe even a dry cleaning snafu.
The good news is that we had a good tournament that was dominated by Dick Rebozzi and Chris Johnson. In the early rounds Chris and Dick were stacking up most of the chips and both of them made the final table with good a good lead. In the end, the "New" Dr. Bell played his was to the final two, only to be defeated by Chris "Nuts" Johnson.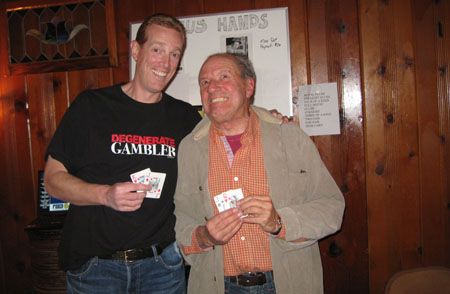 This month, we also had the championship game for 2007, with the top eight players seated for a mini-tournament for bragging rights on the season. Dick Rebozzi and Irish Steve ended up going head-to-head and Irish took down the game and the Final 8 title.
The points totals for the first month have been posted along with prize totals at the bottom of the list. Each month, the top winners (along with the bounty winner) will be added to the totals.