2007 Season Starts With Big Game! - 01/06/07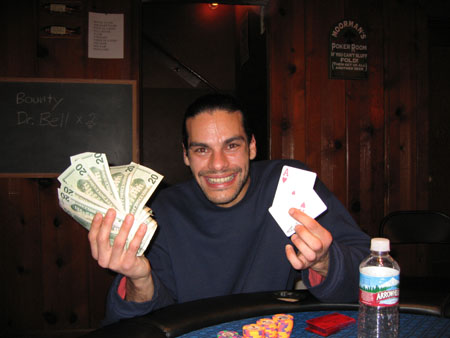 We had a great start to the new season of the Little League World Series of Poker! There Players were pretty excited for the new season, but before the tournament could begin, there was still business from 2006 to be settled. The final eight players battled out in a frenzy of action and when it was over, Jim South won the title.
Players in the 2007 tournament were greeted with a few surprises. Along with extra chips in each starting stack, some were amazed to find that Dr. Bell was resisting the 2/7 hand and Damon was not going to go all-in with his pocket 2's.
In early action two of the 2006 final eight players were among the first eliminated when Chris Johnson and Mike Lassalle took an early exit. It turned out to be a night for new faces when head-to-head action came down to Shawn Gray and Curt Senser. Curt had a massive chip lead at the very end, but couldn't hold off Shawn who took down the title for January.
Next month, the new head-to-head tournament will begin, so check the board to see who you are matched up with. Games in this tournament will continue through the 2007 season, so good luck!
Final 8 Results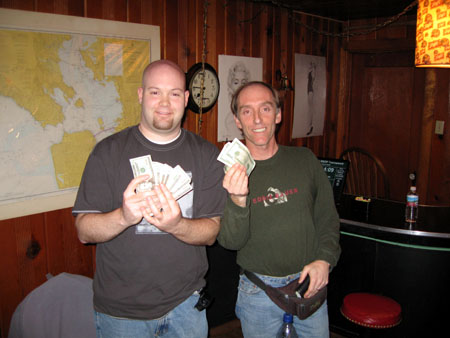 The final 8 championship game had some fast action this year and the head-to-head action came down to Jim South and Steve Pait. Jim had accumulated a pretty large stack by the end of the game and he took down the championship after just a few hands of action.