Steve vs. Steve for The Championship! - 2/02/08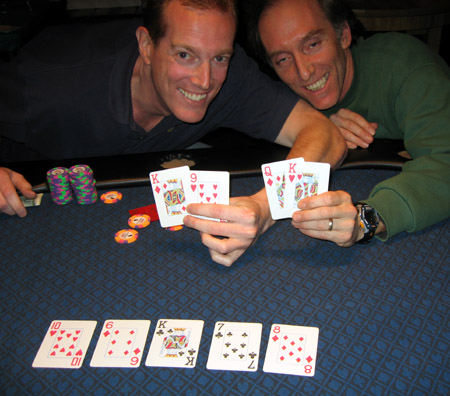 Hoping for that year of Pierre to get going? Well, you're going to have to wait until next month! It looked like Chris Johnson was going to repeat in the second game of the year, but the two Steves ended up as the final two players. Several players were still alive late into the game, but after the second break many of them were eliminated as the blinds increased.
Head-to-head play came down to Steve Pait and Irish Steve Moorman and this was no minor competition. Irish came back from a small stack to even the game up and then play continued for another 45 minutes. The lead changed hands several times, but eventually Irish won when his dominated hand drew out to a straight.
See everyone next month and for those of you playing in the football pool, the board is posted below!