Damon wins the Februay Tournament! - 02/04/06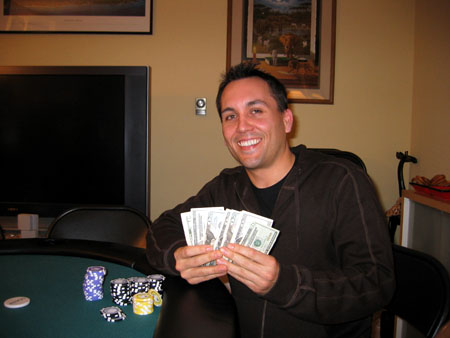 The February tournament was short a few players, but we still managed to have a great final table! Tabi-Roni flirted with making it to the money, but just missed on making one of the top three spots. Towards the end, "Irish" Steve had a pretty good chip lead, but after doubling up both Damon Rivera and Mike Lassalle, he was left with less than the big blind.
The head-to-head game came down to two graduates of the same poker school. Both Damon and Mike have recently finished Dan Harrington's new book on poker, so there might be something to that book! Damon eventually finished off Lassalle and took down the top prize for the month.
The points board is still wide open and should be pretty close for the entire year, so we'll see you at the next game, scheduled for Saturday, March 4th!