Damon wins Feb tournament and points lead! - 02/05/05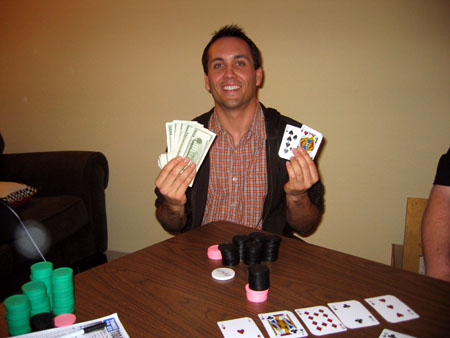 The February Little League World Series of Poker tournament gave us a pretty conservative style of play. It took a while before anyone was eliminated and very few players were all-in before the first few rounds were over. The final table had some familiar faces, but last month's winners Tabi-Roni and "Irish" Steve were eliminated just out of the money along with Donald "Morgan Freeman."
Ken Low managed to take 3rd place for the second month in a row and the final head-to-head action lasted only a few hands as "Dr." Bell was eliminated by Damon's Jacks and tens. Not only did Damon win the tournament, but his combined 1st and 4th place finishes also give him the lead on the points board.
Next month, the blinds will be moving up just a little faster, so the action is going to be good in March!