Back-to-Back Joe! - 06/04/05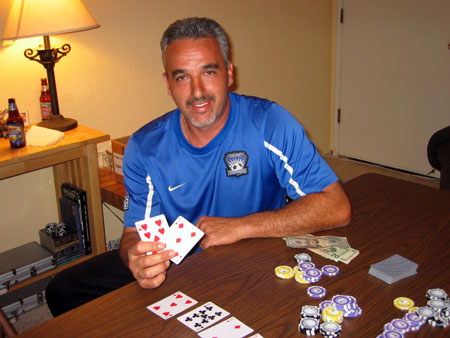 Yes, that's right. He's holding the nine of hearts and the five of diamonds. Not exactly the dream hand when you are head-to-head, but Joe DiVittorio was able to ride those two cards to victory this month. It's the first time that anyone has won back-to-back monthly tournaments, and because nobody was able to eliminate him, the bounty for Joe's head was not collected!
For June, we had some new food, new tournament chips, a new player and a few new lucky talismans, but even with all that, we had the same winner! Next month, the bounty will still be in effect, so everyone will have to get a little practice in because if Joe wins again, we might have to lose his email address!