Dan "The Man" Wins in September! - 09/10/05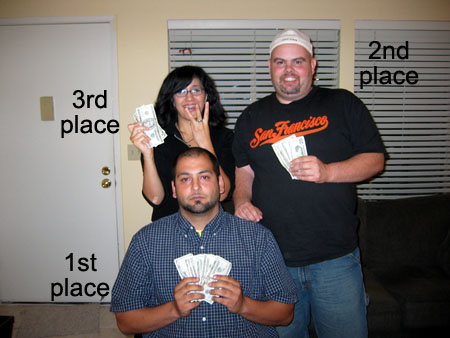 Could the final head-to-head hand come down to a pair of threes versus a pair of fours? That's exactly what happened in the final hand of the September Little League World Series of Poker! Dan "The Man" Shahin was all-in with his little fours and was called by Mike "Dr" Bell who caught a pair of threes. The fours not only held up, but Dan matched his kicker to win it all with two pairs!
I was expecting Steve Rebozzi to either win the tournament or to be in the money, but after losing three all-in battles, his big chip lead was gone! Not only did Dan end up with the big pile of chips but he also took the bounty for knocking out Ken Low! Next month, we'll all be shooting for Dan as the bounty will be on his head!