South Wins; Dr Bell and Jim M. get Assist - 10/4/08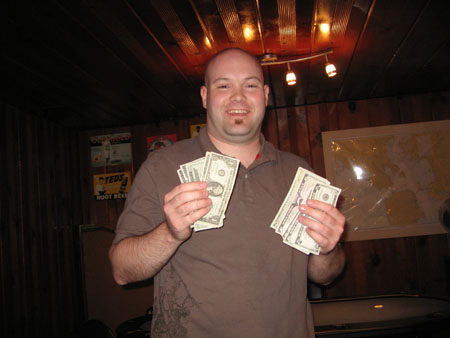 Jim South took the top tournament spot for the second month in a row this last weekend, but as usual he had help from some of the other players. Last month, All-in Wu coughed up his chips to South, and this month Dr. Bell and Jim Moorman got it all into the middle while South was holding the nut flush. With the double elimination and the pile of chips, Jim coasted to his second victory.
People are beginning to wonder if South can win a tournament if he isn't hit with the deck, or chipped up by other generous players. From the rail, Jim Moorman even stated, "That South guy is nothin' unless he wins three in a row!"
There are only two more games left in the season and the points lead is up in the air. Jim will be a double bounty this next month, so it should be a good game!