Jim vs. Jim Final Table! - 10/06/07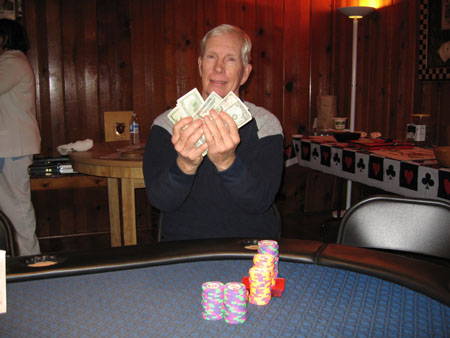 With a large tournament field this month, players had a great opportunity to gain some points with only two more games left in the season. Damon the Duck of Death and Irish Steve dropped out early, leaving the points lead wide open for the rest of the players.
The three tables eventually were squeezed down to the final ten seats, but the two "Jims" would take on the head-to-head action. Jim South took on Jim Moorman but South's stack was no match for Moorman's big chip lead. After just a few hands, Moorman was able to take down the October championship.
Quite a few changes were made on the points board and the top positions will be decided by the final two games of the season. We also had a first time tournament player this month, so congrats to Stephanie Rebozzi for making the final table in her first game!