Dr. Bell Wins With Aces! - 11/05/06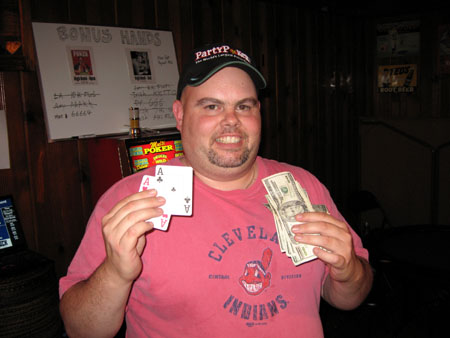 View The Final Hand!
Winning with Aces isn't all that surprising... Unless you're at the final table at the Little League World Series of Poker! The final few players had their fair share of miracle cards to keep the action interesting. Dr. Bell's aces held up against Chris Johnson's pocket fives and the November tournament was over.
The rankings on the points board changed quite a bit this month with the competition for the top spots pretty tight. The last game of the 2006 season will be important for most players still trying to improve their spot in the final standings.
The December game will be our annual "Holiday Gathering and Poker Tournament!" The game will be on Saturday, December 2nd and following tradition, players should bring a potluck dish beginning with the letter of their first name. Extra points for those who match BOTH letters of their name, so I might just bring Swedish Meatballs this time... Maybe not.
See everyone in December!