Marcus Aurelius Breaks Bubble! - 03/03/07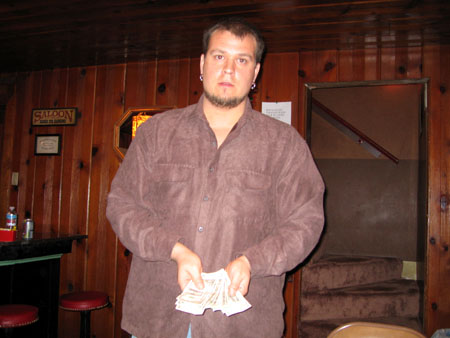 From experience, I can tell you that the two worst places to finish in a poker tournament are on the money bubble and the first one out. In the last few games that he played in, Mark landed on the bubble, just out of the money. Before the March game began, I told him that I expected to see him in the money. Not only did he finish in the money, but he took that and ran all the way to first place!
We had 24 players again for the March game and competition for the final table was pretty tough. Final play came down to Mark and Dan and even though everyone wanted to finish in first place themselves, I know that they were secretly satisfied when Dan was defeated, sending him to the second spot.
The head-to-head tournament continued in March with another four games played. If you are playing in this tournament, check the board in March to see if your next competitor is open for a game.
See you next month!